flying the flag for Lincolnshire shooters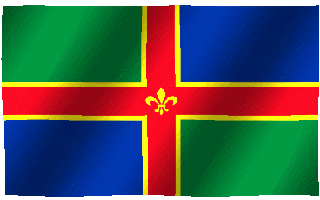 Sport Volunteer of the Year 2018
Active Lincolnshire
Volunteer Ian Heald was nominated sport volunteer of the year at Lincolnshire Active's Lincolnshire Sport awards; nominated by Lincolnshire Small-Bore Rifle Association for his work throughout the county and within his own clubs of Yarborough Target Shooting Club and Hemswell Rifle Club, he made it through to the last three and sat nervously waiting for his category to be announced at the presentation night at Lincolnshire Show Ground.
​
Called to the stage all three candidate stood, while a short video was played detailing the roles they played in their clubs and in the county, the air was still with anticipation as the gold envelope was opened, and after a moments pause Ian realised that he had won the Volunteer of the year 2018,
​
Ian was presented with a certificate and glass trophy to commemorate his achievements, Ian said "I am amazed to win the award because there was so many good candidates and it took me a few seconds to realise that they had announced my name".
​
Ian was re- presented with his trophy at the Yarbrough Club in front of all the members; this is the second award for the club in two years.