flying the flag for Lincolnshire shooters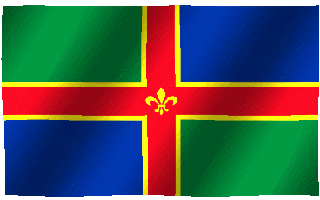 CLUB MOVE

- Long Sutton Target Shooting Club now based at Tydd St Giles Community Hall, Broad Drove East, PE13 5LN.

see club finder
It is with sadness that I announce the passing this morning, 4th May 2019, of Stuart Markham R.I.P
Condolences to his wife and family.
Two Lincolnshire shooters make it to the last three in Active Lincolnshire Sports Awards
Ian Heald
Ian is chairman of Yarborough Target Shooting Club and a member of Hemswell Club, as well as an instructor on the Range Conducting Officer course, and Marksman's Badge working in several schools across the county to promote our sport he has been shortlisted in the Active Lincolnshire Sports Awards for Sports Volunteer of the Year award,
Nick Penn
Nick, from the Sleaford Smallbore Rifle Club has been short listed for Sportsman of the Year, Nick has competed at club, regional, national and international level, he is a member of the coaching committee and supported county development in the support of the county prone squad and training.
Having made it into the last three, they will both be interviewed by staff from Active Lincolnshire who will make a short video which will be played on the sports awards presentation at Lincolnshire show ground on Thursday 1st of November reflecting the hard work that both have put in to achieve this recognition from the sporting community of Lincolnshire.
Also nominated but did not reach the last three:-
Disability Athlete of the Year - Ian Spridgens, instructor, Disability England Member and county Bell Target Champion
Club of the Year - Grantham Target Shooting Club, British Shooting Disability Hub Club, Visual Impairment Centre, linked with Lindsey Blind society and Charles Dowd School plus two scout groups.
Community Activity Bell Target Shooting at four new venues, over six hundred people have tried the sport and achieved national recognition in Air Gunner and Countryman's Weekly.
School department of the year - Priory City School for their work in promoting Target Shooting and support from their staff to make the Marksman's project a success,
I am sure that you will join with me in wishing Ian and Nick good luck for the night and congratulations to the others for their efforts over the year
Regards
​
​
New Club in Long Sutton
​
Lincolnshire's Development Officer has been working with the Army Cadet Force and South Holland District Councillors Laura Eldridge and Jack Tyrrell to establish if there was interest to start a new target shooting club at the Cadet Hut, Park Lane, Long Sutton.
​
A public meeting was called on Tuesday 15th of May which was attended by thirty five people, and another six sending their apologies and wished to be kept informed of developments.
​
The outcome from the meeting was that over thirty people would like to form a club, it is hoped that the club will be able to run the following disciplines, .22 air rifle prone, bench rest and standing, and air pistol.
​
A survey has been distributed to those interested to see what night and disciplines they would like to take part in.
​
If you are interested and live in the area please contact the club direct via the club finder page.
​
Lincolnshire Active Sports Awards News.
Young Sport Volunteer of the Year
Active Lincolnshire
Sponsored by Bridge McFarland
​
Young Shooter Wins Lincolnshire Sports Award
Imogen Leahy won the Young Sport Volunteer of the year award at Active Lincolnshire Sports Awards last night, having made it on to the short list she beat off stiff competition from Tennis and Positive Futures.
Imogen started her association with shooting through the Countryside Sport Days run by Lincolnshire Small-bore Rifle Association where she took part in the various activities run during the day.
She returned as a leader and would spend the day taking groups of youngsters around the seven activities, making sure they got to each of the events and had fun; she has helped for the last four years turning up at the two events held every year. She arrives before the event starts and helps with the set up and assists with the break down at the end of the day.
We formed a new air rifle club, Yarborough Target Shooting Club which Imie joined, she quickly became involved in the club, helping set up and takes down the range each night, she also works with the club treasurer as assistant, collecting the subs, and balancing the attendance list.
She supports any new young members and has been an asset to the club, in between this she finds time to shoot both in club and county competitions.
She also helps with the Brownies and the Local Disabled Riding School
Well done Imie, a just recognition for her and other junior volunteers who help within our sport.
​
Left to right: Terrance Elton, Decision Maker. Charlie Blow, President LSRA. DI Peter Shaw. PCC Marc Jones.
The meeting held recently with Lincolnshire Fire Arms Department, Police & Crime Commissioner and Lincolnshire Shooting Family was organised by Lincolnshire Small-bore Rifle Association's Development Officer and held at Horncastle Indoor Bowls Club where representatives from Rifle Clubs, Clay Grounds, and Suppliers were present.
The panel answered questions submitted by the county clubs and minutes of the meeting can be viewed here.